Holy Sith!
It's hard to believe, but BlogalongaStarWars is crashing to the end - and with only a week to go before that new film that they've gone and made hits the theatres. But forget the future, lets look back to the past one final time, to the last released film in the franchise.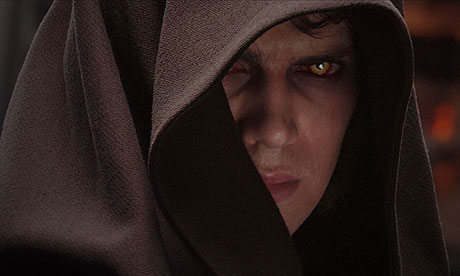 Will the past decade have been kind to 'Revenge of the Sith'? Will we look back with kindness at Lucas's final attempt to return to a galaxy far, far away or will we look at it with the same critical eye we brought to 'Attack of the Clones'? Is the franchise going to tie up like a nice neat package, or spill over like a overstuffed shit sandwich? There's only one way to find out and that's to place this cassette gently into your Sony Walk Man, fire up the hyperdrive (assuming it's working) and hide away those younglings - 'cos the Sith's about to hit the fan!
'Star Wars - Episode III - Revenge of the Sith' commentary
WHINECAST's 'Star Wars' commentaries episodes I-VI
You can follow the both of us on Twitter at
@ChrisSykes108
and
@billowl
.
You can listen to our work on both
iTunes
,
Stitcher
and
Podcastland
by searching 'All of Whine and Space'. If you would like to leave us a review (hopefully 5 stars) on iTunes or Stitcher, we would be truly grateful.
As mentioned Steelbook!!