WHINECAST gets deeper than ever into our '69 experience (Ey-oh!) as 'Mad Men' continues its season 7 run with episode 2, 'A Day's Work' an episode that initially seems quite low key, but upon examination has some extremely major shifts for many of our key characters, leaving us salivating as to where Weiner and pals plan to take Sterling Cooper and friends over the coming months.

We've got tantrums and racism in the office, sex, sun and sullenness in LA and high emotions on the road as everyone's favourite Draper Duo play a game of trying to mirk each other good and proper.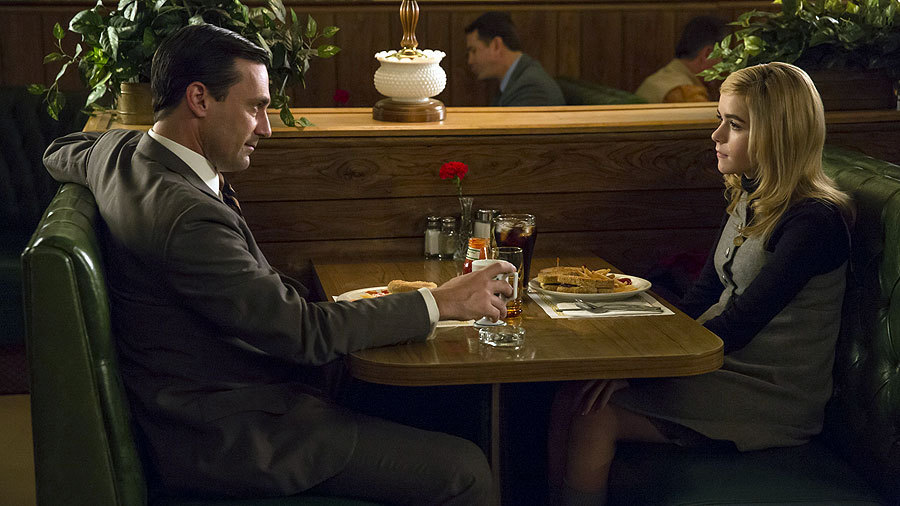 Does this episode leave Don with a glimmer of hope for the future? Will Roger retreat further into a pit of hedonistic isolationism? Will Dawn become president? All of these questions and more will be answered (or possibly addressed) in this week's commentary/review!
'A Day's Work' Commentary
WARNING - We've tried our best to solve the audio issues that plagued last week's episode, but we always want to improve, so if you have any comments, feel free to tweet up a storm and find us via
@billowl
and
@ChrisSykes108
Season Six Blu-Ray from Amazon